Get FREE quotes from Professional Movers

Best Moving Company – Trusted & Highly-Skilled in Moving Business
You have reached the one-stop destination for all your packaging, moving & Storage Needs in Toronto. Call us right away at +1 647 385 8846 if you want to hire only the best moving company.
Driven by the passion to provide the best packing, moving, and storage services- Power Moving is established by a team of hard-working, & diligent moving champions. We are Power Moving – the No-1 moving company in Toronto, GTA, ready to offer you residential, commercial, and long-distance moving services at market-standard rates.
If you hate to get disappointed by the false promises by movers then we stand on the other side of the road. Our extremely client-friendly and reliable moving team of experts never disappoints our clients seeking proper packing and safe moving local or long-distance.
Power Moving guarantees end-to-end moving services. We stand committed by your side & ready to go a few miles extra as the best movers and packers. 
GTA Power Moving Company
Moving & Relocation Services
Welcome to Power Moving
Full-service moving company
It's no secret that moving can be a stressful task, and our specialists are here to help you with managing your relocation stress. You can count on our movers to guide you through the process, door to door.
Take the stress out of moving!
Book a Move with Power Moving
Award Winnig Company
POWER MOVING IS RECOGNIZED AS ONE OF HOMESTARS' BEST OF 2022, 2021, 2020 and 2019
THANK YOU TO OUR CUSTOMERS AND TEAM!
Best of HomeStars Awards winners are determined by comparing all companies in a region on Star Score, content quality and third party data (credit and legal). Therefore, criteria can vary by market and is a relative measure of all companies in a given market for the calendar year.
#BestofHomeStars2022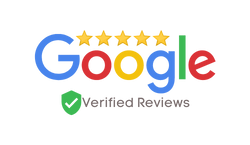 They are the best moving service provider I have ever met in my entire life. They are professional and kind. They got the job done faster, more cost-efficiently, and with greater customer satisfaction than any other moving company we've ever hired! Keep up the good job!

Long Distance Move Moving & Storage services in Guelph Great work ethic. It was a long move, 16 hours, Roger, Webster and Meshial were great, they were polite, friendly and helpful throughout the loading and unloading of the truck. James was also helpful on the administrative side with the booking and the lead-up to the move. I would gladly recommend…
Power Moving: Your Full-Service Moving Company
Relocation is one of the most nerve-racking episodes that more or less everyone has to experience at least once in a lifetime. Though DIY is a money-saving option having assisted by a team of reliable movers and packers can eliminate the "stress" quotient from the moving episode.
Why Power Moving is your best friend during Long Distance Moving?
With a long history of in-hand experience in the moving business, the movers at Power Moving have achieved higher skills in packaging and moving belongings securely.
Unlike many of our market competitors, we train our movers to learn using technologically improved equipment and packaging ideas.
We ensure clients with the timing feasibility. For instance, if you want the packaging to be done late at night, we can do so and can start the moving early in the morning if you have arranged the relocation likewise.
When it comes to packaging & moving, Power Moving is the best moving company to trust upon. We bring high-quality packaging supplies including boxes, duct tape, peanuts and bubble wraps, scissors, and labels necessary for systematic moving.
Power Moving promises No-1 moving services 
We are vetted, furniture movers
Expert piano moving services
100% COVID-19 safety guaranteed
Our truck is fully ramped & sanitized
Insurance covered long-distance moving
Get Prepared for a High-End Moving by Experts!