Get FREE quotes from Professional Movers
WHAT OUR CLIENTS SAY ABOUT US
Award Winnig Company
POWER MOVING IS RECOGNIZED AS ONE OF HOMESTARS' BEST OF 2022, 2021, 2020 and 2019
THANK YOU TO OUR CUSTOMERS AND TEAM!
Best of HomeStars Awards winners are determined by comparing all companies in a region on Star Score, content quality and third party data (credit and legal). Therefore, criteria can vary by market and is a relative measure of all companies in a given market for the calendar year.
#BestofHomeStars2022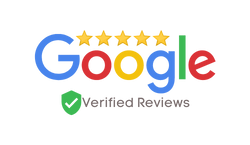 They are the best moving service provider I have ever met in my entire life. They are professional and kind. They got the job done faster, more cost-efficiently, and with greater customer satisfaction than any other moving company we've ever hired! Keep up the good job!

Long Distance Move Moving & Storage services in Guelph Great work ethic. It was a long move, 16 hours, Roger, Webster and Meshial were great, they were polite, friendly and helpful throughout the loading and unloading of the truck. James was also helpful on the administrative side with the booking and the lead-up to the move. I would gladly recommend…
CLICK BELOW TO READ OUR AMAZING REVIEWS
Choose a platform below to leave a review for Power Moving!
Leave Us a Review